Job | Full Time
Care Worker (Days)
Carer Professions
9.97
36.00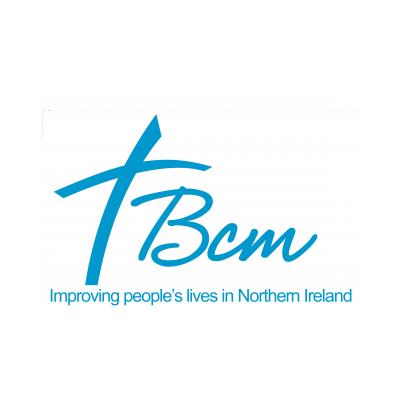 To work with a variety of residents with varying service needs, providing person-centered care and support to residents, enabling them to maintain a quality of life. You will support residents with all aspects of their day to day living, including social
Key accountabilities
Personal and Social Care
Provide a high-quality, safe service which involves the provision of personal, social, and domestic care as documented in the resident's individual support plans

You will undertake the role of 'Keyworker' for your designated residents and compile and regularly review their Care Plan

Respect personal choices of the residents, ensuring that equal opportunities principles are applied

Encourage the resident's independence by using the ethos of "assisting with" not "doing for" in terms of assisting residents with their care needs

Uphold confidentiality and maintain dignity of all residents

Listen to the directions and requests of the resident and wherever possible perform the duties consistent with their own wishes

Assist residents with all aspects of essential basic hygiene appropriate to the Care of the Elderly

Assist with toileting whether that be assisting them to get to the toilet or using a bed pan or commode

Provide support with showering and/or bathing including bathing in bed where necessary

Oral care including assistance to brush teeth and denture care where necessary

Care of resident's skin and hair including assistance shaving, brushing hair, etc.

Help residents with restricted mobility and other physical disabilities that may limit their movements, including the safe use of mobility equipment's

Help residents with morning and evening routines including getting up and into bed, dressing and undressing

Ensure residents are receiving adequate care for pressure areas and prevention and treatment of sores and other skin lesions

Assist with mealtimes including help with feeding if needed and ensure food meets dietary requirements of the resident and is free of hazards that may cause choking, reactions, etc.

You will carry out dining room duties, including the transportation of food to dining rooms, serving food and drinks to residents, setting tables and trays, washing-up, tidying and clearing the dining room and the preparation of breakfasts.

Recognise any changes in behaviour and escalate concerns

Provide special assistance and care to residents who may be sick and needing extra care and monitoring, e.g., bed nursing, bathing, etc

Partake in activities with the residents such as reading, writing, hobbies and recreation

You will Support residents to maintain links with the community and build new friendships

You will help ensure that residents are given the opportunity to enhance their quality of life and that they retain their citizen rights
Domestic Care
You will be helping to create a relaxed, homely, attractive, and personal living environment

Making and changing resident's beds

Essential laundry for the residents

Ensure cleanliness of residents living areas including emptying commodes, etc

Work with the team to ensure cleanliness and tidiness of all communal areas
Administration and other duties
Maintain accurate and up-to-date records as required by the Homes procedures

Undertake new and refresher training as necessary to continue to meet the requirements of the post

Attend staff and residents' meetings as requested

Observe Health and Safety Regulations and report any matters of concern to the Team Leader on duty

Follow evacuation procedures in the case of a fire or other emergency

Work within health and safety regulations
Requirements
Essential
1 years' experience working with older people in a residential or community setting

Ability to communicate well, at all levels e.g., residents, family members, other staff

Resilient and able to cope with the many challenges which are presented

Be of a compassionate and caring disposition with a high degree of empathy

Always act with a high-degree integrity respect

Ability to work a part of a team to achieve goals and quality outcomes

Ability to use a computer system for reporting and record-keeping purposes

Proficient in the use of all elements of Microsoft Office

Be flexible to work on an ad hoc basis including evenings and weekends
Qualifications
QCF Level 2 or equivalent, or willing to obtain if successful
Terms and Conditions                     
To work at BCM you must be willing to provide the following information:
Enhanced AccessNI Disclosure

Medical Questionnaire

Proof of right to work in Northern Ireland
About Copelands Care Home
Copelands is Belfast Central Mission's flagship project, providing market leading care for N.Ireland. It encompasses everything needed to create a genuine home from home where residents can enjoy a fulfilling life.
Copelands comprises of of six households, each with 10 residents. Each household has its own front door, kitchen and living area as well as access to a communal outdoor area. The home has been designed with the differing cognitive, social, and physical abilities of the residents in mind
Our aim is to provide the best possible care to frail older people, including those living with dementia. We promote the use of familiar and recognisable surroundings and activities to stimulate residents' deepest and earliest memories. Visual clues throughout the design help residents with recollection to avoid confusion and increased anxiety. Additionally, it creates opportunities for staff and residents to interact more easily in activities of daily living.
About Belfast Central Mission
Founded in 1889, Belfast Central Mission works with people of all ages in communities throughout Northern Ireland. Through our wide range of social care projects, we can make a positive and lasting impact on individuals, helping them to create a great quality of life and future.
Our Mission
To improve people's lives across Northern Ireland. To achieve this, we have set ourselves three goals based around Excellence, Growth, and Influence.
Our Values
Belfast Central Mission strives to be an inclusive organisation that is open to all in the community and endeavours to ensure that the services provided, and interactions with Service Users is truly reflective of the charity's Core Values.
Respect – We will always respect the dignity and beliefs of individuals through listening, communication, and empowerment.
Person-Centered Approach – We are committed to empowering and assisting our service users to build and maintain a lifestyle that contributes to their goals, health, happiness, and future
Excellence – We go above and beyond, always delivering an outstanding experience
Integrity – We represent BCM in an honest, ethical, and professional manner and support a culture of integrity and responsibility
Closing Date
Friday / 07 October 2022 12:00pm
12:00pm
Contact Details
97 Donaghadee Rd, Newtownards
BT22 2BZ
BT22 2BZ
United Kingdom