Job | Full Time
Campaigns and Mobilisation Advisor
Policy & Research
£31,000 – £34,000 per annum
35.00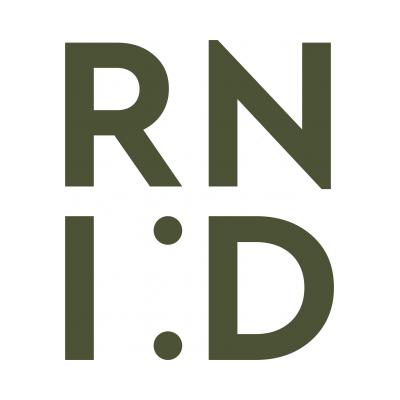 Location: remote, UK Salary: £31,000 – £34,000 per annum Hours: Full time (35 hour per week) Contract type: permanent Application deadline: Monday 3 April 2023, midnight Interview Date: Tuesday 11 April 2023
Who we are
About RNID
We are RNID: the national charity supporting the 12 million people in the UK who are deaf, have hearing loss or tinnitus.
Together, we will end the discrimination faced by our communities, help people hear better now and fund world-class research to restore hearing and silence tinnitus.
We work with our communities and partners across industry, government, charity, education and more to change life for the better.
RNID has a proud history and big ambitions. We're focused on making the greatest impact possible across the whole of the UK. We champion the latest technology and the opportunities it brings. We also know the value of a friendly face in local communities to support people where they need it most.
Join our team
At RNID we have big, ambitious plans to make real impact for our communities. To do that, we need the right people in our team.
We are a remote working organisation, with colleagues based across the UK in locations from Cornwall to the Scottish Highlands and everywhere in between. We come together in person three times a year for our Staff Summits, inspirational events for sharing skills and ideas, hearing from external speakers and spending quality time with colleagues. Working in this way, we bring together the best of digital and in-person working in a modern, progressive organisation. We know our colleagues have responsibilities and interests outside work and we want to support that, which is why we offer a sector-leading flexible working policy to all our staff from day one.
Our values are at the heart of how we work and communicate with each other, and the outside world. We strive to be an organisation that is connected, insightful, curious and passionate in everything we do.
Does that sound like a good fit? If so, we can't wait to hear from you…
This is where you come in. The Campaigns and Mobilisation Advisor is a crucial role in helping us to secure meaningful social change and communicating our influencing work to our communities.
What you'll be doing
This is a key role which will work across all of RNID's strategic programmes and use all our communication channels to showcase our campaigning work.
Lead on the delivery of a campaigns strategy for RNID, working across all our strategic programmes to secure lasting and meaningful social change for people who are deaf, have hearing loss or tinnitus.
Use and grow our Campaigns Network of supporters who have signed up to campaign with us, mobilising them in a range of activities from digital clicktivism to more in-depth volunteering actions.
Project manage the delivery of campaign bursts and events designed to further the aims of our strategic programmes – liaising with our communications, marketing and brand, localities and fundraising teams to ensure a joined up approach across RNID.
Develop creative, engaging and effective campaigns materials and communications to be shared with supporters, partners and campaigns targets.
Work closely with colleagues in the Insight and Evidence capability to ensure that our campaigns work is evidence based and puts the voice of people with hearing loss at the heart of our influencing agenda.
Use a variety of campaign tools and tactics and stay abreast of developments in the campaigning field.
What we can offer you 
28 days annual leave plus all bank holidays
Plus 2 wellbeing days for extra flexibility
Sickness benefit entitlement from day 1
Fully remote working with no core hours
£26 remote working allowance every month
Three in person whole staff conferences a year
Pension scheme with 4% employer contribution
Employee assistance programme that provides counselling sessions
Additional benefits for maternity, paternity and adoption
Hospital Saturday Fund health benefit
Our commitment to diversity 
We are committed to supporting our staff including making reasonable adjustments.  If you require support to apply for or fulfil the requirements of this role, please inform us so we can discuss the options with you.
Disability Confident
Disability Confident is a government scheme designed to encourage employers to recruit and retain disabled people and those with health conditions. It has replaced the previous Two Ticks Positive About Disabled People scheme that you may have heard of.
RNID is proud to be a member of Disability Confident and as a Disability Confident Leader we recognise the value disabled people bring to RNID. We offer interviews to any candidate that tells us they have a disability and meets the minimum criteria for the role.
Closing Date
Monday / 03 April 2023
11:59pm
Contact Details
RNID, Bakewell Road
Orton Southgate
Peterborough
PE2 6XU
United Kingdom