Job | Full Time
APPRENTICESHIP NI RECRUITER
£30.000
37.00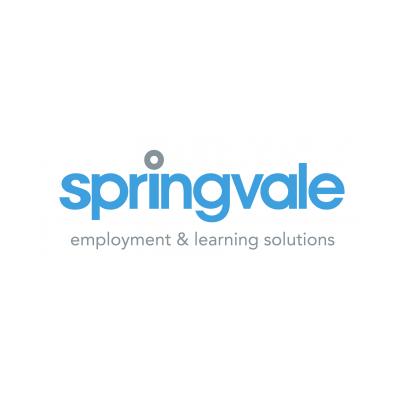 RESPONSIBLE TO: DIRECTOR OF OPERATIONS LOCATION: 200 SPRINGFIELD ROAD, BELFAST CONTRACTED HOURS 37.5 HOURS PER WEEK SALARY £30,000 P.A.
Springvale is a leading employment & learning provider, delivering a wide range of training and employment programmes to young people and adults throughout N. Ireland for more than 30 years.  
We are currently in an exciting period of growth having won a number of large contracts this year and with a number of new key roles being filled to support this growth we're delighted to be advertising for an Apprenticeships NI recruiter position.
As an organisation, we are fully committed to further developing our links and relationships with employers across Northern Ireland.  This includes building our employer network of Apprenticeship providers in line with our growth strategy.
The successful candidate must have 3 years or more experience within the last 5 years of working with employers in an engagement/relationship/recruitment capacity and ideally be educated to degree level in a business studies or sales related qualification.
main responsibilities
Creation and roll out of a new recruitment strategy

Proactively develop relationships with a wide range of employers across NI to build our opportunity base, particularly focusing on apprenticeship opportunities

Work with employers to identify additional opportunities outside of our core programmes

Work with existing placement providers to transition learners into permanent employment opportunities eg. onto an apprenticeship programme