Job | Part Time
Afterschool and /or Saturday Club Assistant
Dependent on Experience
6.00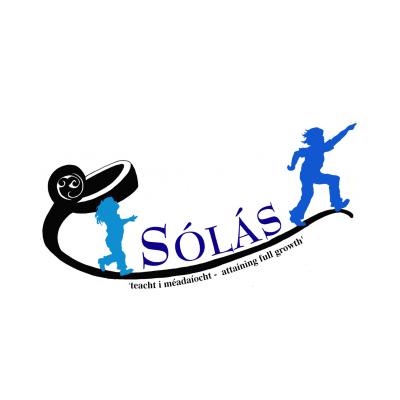 We require an Afterschool Club Assistant weekday afternoons (6 -16 hours pw) and a Saturday Club Assistant (6hrs pw) for the care and socialisation of children with autism and learning difficulties. Must be comfortable with toileting and personal care.
The role will include supporting the delivery of an appropriate, developmental and fun programme across the Sólás ASD (Autism) Clubs, which ensures maximum engagement and participation of children and young people with autism / additional needs. You could work either indoors or outside, depending on location and the type of activity. Applicants should have previous experience working with children with additional needs.  Your work will usually be very active, and will require an understanding of autism and knowledge of supporting young people with special needs. You may be required to do bus escort for pickups and attend team meetings. All Sólás staff must have a 'can do' attitude, be enthusiastic and flexible, and commit to ensuring that all children and young people in our care enjoy a safe and enjoyable experience. 
There are various working patterns available;
6 hours pw for 2 Afterschool Sessions
6 hours per week for Saturday Club Assistant
12 hours per week (combination of above)
15 hours per week (5 afterschool sessions per week) 
Completed Application Forms must be sent to Mari Therese Napier, HR Manager on [email protected] by 10am on Wednesday 17th August, 2022.
Closing Date
Wednesday / 17 August 2022 12:00pm
12:00pm
Contact Details
284a Ormeau road
Belfast
Belfast
BT7 2GB
United Kingdom
Files
Application Form General .doc