Job | Full Time
Administration and Support Officer Fixed Term Contract - Maternity Cover - Belfast
£18,606.00 per annum
35.00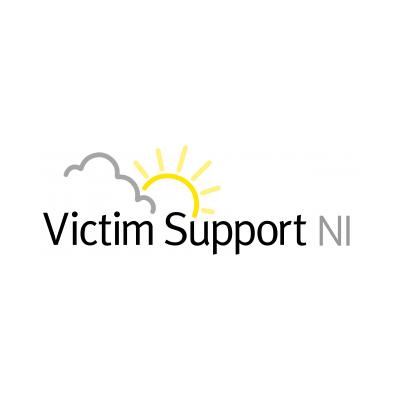 Victim Support NI supports people affected by crime in NI. We are recruiting for an Admin Support Officer who will support our service to ensure that we can continue to provide victims with the high-quality support they need in the aftermath of a crime.
Title:                           Administrative and Support Officer - VWCU
Responsible To:         Administration Coordinator
Location:                    Victim & Witness Care Unit, 93 Chichester Street, Belfast, BT1 3JR
                                    Please Note: attendance at Laganside Courts (Oxford Street
Belfast, BT1 3LL) is to be expected for initial training and to provide cover when necessitated by the needs of the Witness Service.
Hours of Work:        35 Hours per week Monday to Friday 09:00am to 17:00pm
Duration:                   Fixed Term Contract Maternity Cover
Salary:                        £18,606.00
Recruitment:             Due to COVID-19 restrictions interviews may take place remotely via an online -medium such as Zoom, Go to Meetings or Skype.
Purpose:
The post-holder has primary responsibility for contacting witnesses who have requested support from the Witness Service and will provide information and support to staff within the Victim and Witness Care Unit as required.  The role involves contacting witnesses to introduce the service, responding to identified need and maintaining effective administration systems and reports in line with specified standards and performance targets.  Whilst having an ability to work on your own initiative, you will also work well as part of a team.
Main Responsibilities
•           Acting as the first point of contact within VWCU which may include dealing with emotive situations or distressed callers and escalating as appropriate.
•           In conjunction with the Co-ordinator, and where volunteers are unavailable:
•           Carrying out Risk Assessments with clients as required
•           Establishing best support by carrying out referrals based on best judgement of facts
•           Managing situations autonomously and on your own initiative
•          Telephone engagement with people who have experienced crime promoting the services of Victim Support NI to generate appointments into the service including arranging Pre Trial Visits and arrange Court Support.
•          Providing advice on the services provided by Victim Support NI to staff within the VWCU.
•           Inputting and maintaining information on the case management system
•           Administering reports and letters and providing administration support to the wider Witness Service team
•           Timely and accurate logging of information on our client management system, liaising with clients and other agencies as and when necessary.
•           Sending letters and emails and filing all relevant information in line with internal processes.
•           Achieving standards of performance and performance targets
•           Establishing and maintaining effective filing systems
•           Managing all incoming and outgoing queries and requests for support
•          Attendance at training, line management and team meetings as required
•           Full compliance with all financial, HR and other corporate responsibilities as appropriate to the post
•           Ensure that all Victim Support policies, particularly those relating to Confidentiality, Health & Safety and Equal Opportunities are applied
The above detail of main responsibilities is not intended to be an exhaustive listing and the post-holder may be expected to accept additional / amended responsibilities in line with the organisation's needs. Such additions / amendments will be in line with the capabilities of the post-holder.
Essential Criteria:
Qualifications and Experience:
•           5 GCSE's /O' levels / Equivalent including English and Maths grade C or above with a minimum of two years' experience in the provision of an effective administration service in an office environment
Or
Five years' experience in the provision of an effective administration service in an office environment
Skills and Experience
Proven organisational skills in an office environment

Proven interpersonal skills, both verbal and written, with particular experience of making and receiving high volume telephone calls during peak periods.

Experience of both internal and external stakeholder engagement

Experience of dealing with confidential information - both verbal and written

Experience of dealing sensitively with people in emotive situations

Proven record of valuing accuracy and attention to detail within your work

The post holder must be proficient in the use of Microsoft Office packages

Experience of inputting data into an organisational case management system and applications
Desirable Criteria:
In addition to the above essential criteria, the following additional desirable criteria may be used to shortlist applicants:
Experience of dealing with clients who may be vulnerable after experiencing a traumatic event would be advantageous

Experience of addressing issues arising from working with the general public

Experience of operation in a Volunteering organisation would be advantageous

Knowledge of Northern Ireland Criminal Justice sector would be advantageous
We reserve the right to enhance the criteria as deemed appropriate in the event of a large volume of applications.
Additional requirements:
The post holder will be required to demonstrate the ability to meet the mobility requirements of the post. Victim Support NI is aware that some persons with disabilities may not be able to hold a driving license.  If this is the case, please demonstrate how you can fulfil the mobility requirements for the post for which you are applying.