Job | Part Time
Admin Assistant- Part time- Larne Supported Living Services
17,706-19,149
20.00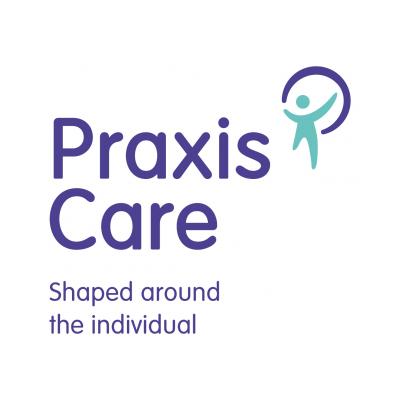 We are looking for a part time Admin Assistant to join our Larne Supported Living Services Interviews will take place on the 14th July 2022
Are you looking for a career that will develop you, challenge you and allow you to make a difference in the lives of others?
Praxis Care supports individuals with mental ill health, autism, learning disabilities and dementia; providing innovative, professional, high quality support services to people across the spectrum of need and particularly at the higher level of complexity in Northern Ireland, the Republic of Ireland, England and the Isle of Man.
Praxis Care is currently experiencing exceptional growth and, as a result, have the following vacancies within learning mental health services:
Admin Assistant
Larne Supported Living Service
Larne Supported Living Services is a supported living service offering support to 23 service users who have experienced severe and enduring mental illness.
Diagnoses of service users we support can includes Schizophrenia, Emotional Unstable Personality Disorder, ASD, Bipolar Disorder, which can sometimes be interlinked with a learning disability, forensic history and / or dual diagnosis.
Housing is provided by Choice Housing and private landlords, and is a mix of group living and independent accommodation.
Staffing in Larne Laurel Lodge is on a 24/7 basis, with two staff working at all times, including a sleeping overnight from 11.00pm to 07.30am. Here the service users have either an en-suite bedroom (8 rooms) or a 1 bedroom flat (4 flats).
Larne Dish service is delivered to service users in their own homes (we provide accommodation of 5 out of 6 of these services) where all service users receive 2/3 hours of support per week.
For more information on the role please contact the scheme manager on +44 (0) 28 28279746
Admin Assistant
Part time
17,706 – £19,149 (per annum)
*Salary based on 37.5 hours per week. Salary dependent on qualification/experience.
In addition to competitive rates of pay, Praxis Care provides:
A Great Work Environment
Compassionate culture

Comprehensive training and 24/7 team support

Continuous professional development/training including the opportunity to gain recognised qualifications related to your role e.g QCF3/5

Career progression opportunities

Opportunities for additional hours
Care For Your Physical And Mental Health
Paid annual leave, which increases with length of service

Occupational sick pay

Employer funded Healthcare scheme which includes savings on high street retail outlets and gym membership

PPE provided

Confidential counselling service

Save on the purchase of any bicycle on the Organisation Cycle to work scheme

Eye test vouchers

Access to information portals & assistance through 3rd party vendors on areas related to your Mental, Physical and Financial Wellbeing
Additional Financial Benefits
Coming soon: Early Access to earned wages through the employer salary advance software

Pension plan

Refer-a-friend bonuses

Death in service benefit

Long service awards
As an organisation we are dedicated to ensuring that all of our employees are equipped to carry out their role. We therefore provide comprehensive training that all employees complete before taking up their new career within Praxis which will last for 2 weeks and cover all of the information and training you will need.
Closing Date: Thursday 7th July 2022
Interview Date: Thursday 14th July 2022
To see what our staff have to say about working for Praxis Care please visit: https://youtu.be/AGvIqLDTagY
For any other queries please contact:
Email:               [email protected]
Telephone:        (+44) 7786618343
A waiting list may be created to fill similar vacancies in this jurisdiction which may arise within 9 months of the interview date.
This organisation is committed to safeguarding and promoting the welfare of vulnerable individuals and expects all staff and volunteers to share this commitment. Background checks including, but not limited to, a satisfactory reference from your current employer and enhanced Police Check will be required for all successful candidates within direct care positions before a start date can be confirmed.
Praxis Care is an Equal Opportunities Employer
Closing Date
Thursday / 07 July 2022 12:00pm
12:00pm
Contact Details
Laurel Lodge, 43 Gardenmore Place,
Larne
BT40 1SE
United Kingdom