Your posting is archived, and is not visible to visitors
Jobs are automatically archived on the closing date and you cannot move it back to published again.
Job | Full Time
Accommodation and Community Support Worker
35.00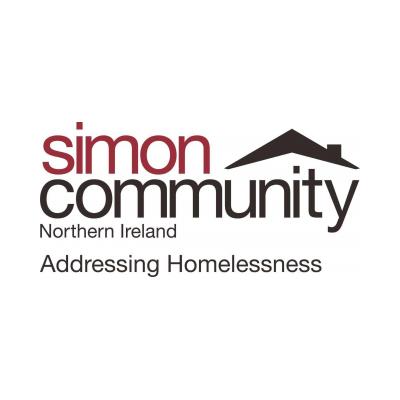 As part of a team provide effective 24-hour support to the service users accessing our services, i.e., hostels, family and remote support units.
REPORTS TO: Project Manager/ Service Manager
SALARY: Points 17-21, £17,865 - £20,302 per annum. A range of additional benefits are also available.
DEPARTMENT: Homelessness Services
LOCATIONS: Throughout Northern Ireland. You may also be required to work other sites (temporarily or permanently) within reason when needs arise.
HOURS OF WORK: Rotation shift pattern (average 35 hours per week) including the requirement to work evenings, weekends and waking nights. Typically, the shift pattern is based on three 12 ½ hour shifts per week. However, this may vary from site to site and is subject to change based on business needs. Reasonable hours outside of this may be required to fulfil the duties of this position.

JOB PURPOSE: As part of a team provide effective 24-hour support to the service users accessing our services, i.e., hostels, family and remote support units.

ESSENTIAL CRITERIA
1. Ability to demonstrate the core values of the Simon Community to include the following:
• Understand the importance of dignity and respect for others
• Willingness to learn, develop and self-reflect
• Ability to contribute within a team environment
• Commitment to supporting clients in a non-judgmental manner
• Professional integrity
• Willingness to support, protect and empower people

2. IT Skills - ability to use email, internet and databases to electronically record support work (within SCNI we use a client recording system called OSKA but previous use of this is not essential).

3. NISCC Registered (or willing to become registered if appointed) and willing to be subject to Access NI checks. (Successful applicants must commence NISCC registration process prior to employment).

DESIRABLE CRITERIA
1. Six months' recent experience (either paid or voluntary) of directly supporting people with complex and multiple needs within a residential or community setting gained within the last three years. Complex needs include the following areas:
• Homelessness Prevention
• Substance Misuse
• Offending
• Mental Health
• Young People

2. Experience of identifying support needs, including client specific risks and putting plans in place to support those needs.

3. Maths and English GCSE at Grade C OR an equivalent qualification.

4. Valid driving license and access to a car or other form of transport to undertake duties associated with the role.

5. A Degree in Social Work or currently studying for a Degree in Social Work.

Successful candidates who demonstrate the required standard for desirable criteria 1 and 2 in both the application and at interview will commence at point 18, £18,217.
For more information about this role or to complete an online application form please visit the careers section of our website: https://www.simoncommunity.org/about/work-with-us
Closing Date
Monday / 15 March 2021 4:00pm
4:00pm
Contact Details
25-27 Franklin Street
Belfast
BT2 8DS
United Kingdom