Job | Part Time
7613 Project Worker 3 (Transition & Inclusion Service) - DCYPPP
Carer Professions
£27,814 - £33,358
18.50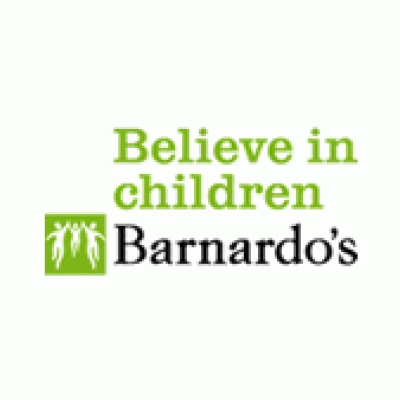 The PW3 role will be within our new Transition and Inclusion Service (TIS) which is part of DCYPPP.
When many young people turn 18, their world opens up. For our young people, this is not always the case and their opportunities to fulfil their dreams aren't the same as many others.
Are you ready to take on the challenge of bringing about change and making a difference to the lives of children and young people with a disability?
Do you want to challenge the systems in place and support young people to achieve their goals?
TIS will work alongside young people aged 16-21 with a learning disability, who may also have a physical disability and autism, to explore their choices and aspirations as they transition from Children's to Adults Services.
We will use Co-Production methods within to change and improve the Transitions process for young people living in the Southern Trust area.
As this exciting new service launches, you will work closely with commissioners and stakeholders to develop the project. DCYPPP deliver a wide range of capacity building programs to help increase disabled young people's ability to share their views on disability issues and facilitate their involvement in local and regional children's services planning processes. Programs are designed to help young people understand government structures and relevant policy on services such as education, health and social care, transport, employment and learning etc. 
Programs are usually delivered through group work but occasional individuals require one to one support.  Activities include the use of assistive technology, multimedia, IT, drama, art and craft, play and music.  Some young people have support requirements such as having their personal care needs to be provided for.
The project provides a safe and stimulating environment for young people who have a range of disabilities, enabling them to speak out about issues that impact their lives.  Some young people will require specific support to enable them to communicate, understand and impart information.  To learn about and meet all the individual support needs, we adopt a multiagency approach by working closely with families, social workers, allied health professionals, schools etc.
TIS is a wraparound service and will support existing services engaged in transition work with young people with disabilities by bridging any gaps and providing additional support not currently being provided by statutory services. The project is also seeking to increase young people's involvement in the planning of children and adult transitions services. 
You will provide operational leadership and management on aspects of the service including delivery, monitoring and evaluation.
You will log progress against the agreed evaluation tool to track progress against agreed outcomes and feedback to commissioners and the TIS multi-agency Steering Group.
You will have experience of developing and delivering group work and will be required to be involved in the delivery of direct work and group work to young people.
You will manage and supervise the small team of Project Workers and will be responsible for managing the safeguarding and health and safety aspects of the service.
The post will require work on evenings and weekends to meet the needs of the young people.
Closing Date
Tuesday / 26 January 2021 11:59pm
11:59pm
Contact Details
Disabled Children & Young People Participation Service
Grange Building
Armagh
BT61 9DR
United Kingdom
More Information
Hours: 18.5 per week
Salary: £27,814 - £33,358 per annum, to be paid pro-rata for part-time working
Closing: 26th January 2021 at midnight
Interview:  Interviews will be held via Zoom during the week commencing 8th February 2021. 
A waiting list will be held if similar vacancies arise up until January 2022
Files
PLEASE READ - Additional Info Sheet - Project Worker 3 - DCYPPP - TIS.pdf