Job | Full Time
17060 - Senior Voice and Influence Worker (PW3)
Carer Professions
37.00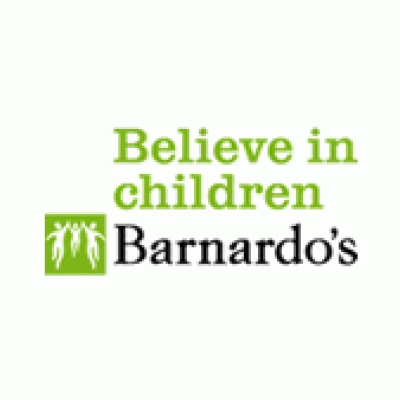 At Barnardo's, voice and influence is the collective term we use to describe the different ways we work with, listen to, record, respond to and act on the voices and lived experiences of babies, children, and young people.
We are seeking to appoint someone to work alongside babies, children, and young people across our services in Northern Ireland to amplify their voices and seek to actively influence how we do things on a day-to-day basis, as well as the wider policy agenda that affects their lives. This will involve getting to know our people and our services, creating safe spaces for babies, children, and young people to participate, and establishing who the audiences are for their messages. To do this effectively the successful candidate with work alongside colleagues in Policy and Communications as well as across Children's Services in Northern Ireland.
While this role is within Northern Ireland, it will undertake its responsibilities in line with our UK Voice and Influence Strategic Plan and receive as and when advice and support from the UK Voice and Influence Team. We are committed to welcoming people from a diverse background, culture, and experience.
When completing your application form, please outline how you meet the skills, knowledge and experience required as detailed in the Person Specification and Additional Information Sheet.
The following must be evidenced on the application form:
Minimum of Degree in e.g. Community Youth Work, Social Work, or Education or demonstrable experience of undertaking Voice & Influence practice with children and young people across different age groups.
Demonstrable experience of designing and delivering group work programmes, with and for, children and young people.
Demonstrable experience of using a range of innovative methods and approaches to voice and influence with children and young people.
Demonstrable experience of the ability to advocate for children and young people with a range of diverse audiences.
As the work will include travel to our services across Northern Ireland, the post holder must have access to a car. A full driving license and appropriate business insurance are also essential, and evidence of these documents will be required. As driving is an intrinsic part of this role, applicants with a disability that prevents them from driving should be able to demonstrate an alternative means of meeting the mobility requirements of the post.
Evening and weekend work will be an essential element of this post and the post holder will need to commit to meeting these requirements.
In return Barnardo's offers a reward package that includes a competitive salary, 26 days annual leave and 10 statutory/public holidays (pro-rata) per annum, a contributory pension scheme, an additional holiday purchase scheme and staff discounts.
Location: NI Wide, Barnardo's Office base negotiable
Hours: 37 per week   
Contract Type: Permanent
Salary: £31,200 - £37,160
Closing Date: 2 October 2023
Interview Date: 10 October 2023
Contact Email: [email protected]
A waiting list will be held in the event that similar vacancies arise during the next 9 months.
The successful candidate will also be required to undertake enhanced Child and Adult AccessNI check.