Job | Full Time
14488 - Early Intervention Worker (Project Worker 2)
Carer Professions
£24,723 - £34,095 FTE
37.00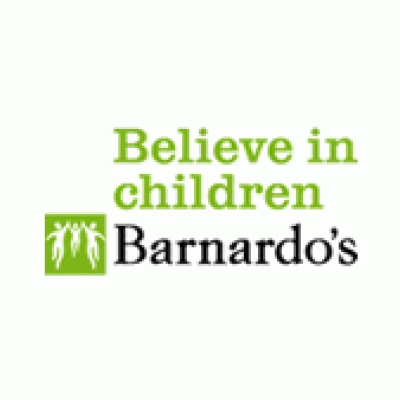 Barnardo's Early Intervention Family Support Service is recruiting for three Project Worker 2 posts across the Northern, Belfast and South Eastern Health & Social Care Trust Areas. This is an exciting opportunity to join a dedicated team.
The Service is delivered in partnership with the HSCB. It offers direct support to families and children (8-13 years) in the community and is flexible and responsive to the needs of children and families experiencing a range of difficulties.  The service uses a strengths-based approach to supporting families and children and achieving better outcomes.  Needs may relate to health, social or educational issues and the challenges experienced by families referred to the service are diverse:-
Behaviour
School
Emotional
Illness/Bereavement
Successful candidates must have:
Degree or Diploma in Social Work or a relevant 3rd level qualification, for example psychology degree or professional qualification in teaching or community youth work.
Direct experience of working with children and families
Experience of delivering interventions to parents
Hold a full UK driving licence, business insurance and access to a car for work purposes (this criteria will be waived for candidates with a disability who can demonstrate alternative means of meeting the mobility requirements of the post).
The successful candidates will be provided with a suite of training to support them in undertaking their role.  In addition, Barnardo's offers a reward package that includes a competitive salary, 26 days annual leave and 10 statutory/public holidays (pro-rata) per annum, a contributory pension scheme, an additional holiday purchase scheme and staff discounts.
Salary: £24,723 - £34,095 FTE (This is not an incremental scale)
Hours:  There are currently 3 positions available:
             1 x 37 hours per week - BHSCT area
             1 x 37 hours per week - SEHSCT area
             1 x 18.5 hours per week - SEHSCT area (maternity cover, fixed term until 31 October 2023) 
Closing Date: Midnight 9th December 2022
Interview Dates: 16th December 2022
Contact Details: [email protected]
A waiting list of reserve candidates will be held in the event that similar vacancies arise during the next 9 months.
Barnardo's offers a hybrid working model covered under our `Work from Anywhere' Framework, therefore vacancies advertised with this as an opportunity are open for applicants to either work from home or any location within the UK, including Barnardo's Hub/Office that is a reasonable distance from your home address. 
Flexibility
Barnardo's believe in creating equality of opportunity in the workplace and supporting people to manage their work-life balance; we are therefore open to offering flexible working arrangements.
About Barnardo's
At Barnardo's we believe in children – no matter who they are, what they have done or what they have been through. Please read about our basis and values following the link below. You will be asked questions relating to them as part of the recruitment process for this role.
Barnardo's is committed to having a diverse and inclusive workforce for staff and volunteers. We actively encourage applications from disabled, Black, Asian and Minority Ethnic candidates as they are under-represented within Barnardo's.