Job | Part Time
12226 - Project Worker 3 - Young Carers Schools Liaison Worker
Information, Advice & Advocacy
22.20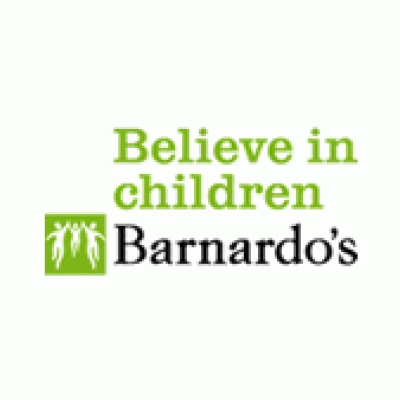 The Barnardo's Young Carers Service is part of the regional Northern Ireland Regional Young Carers Service. The Service works with young people aged 8-18yrs who are caring for a relative at home and are impacted by that role.
Young carers may have a role in looking after a sibling with a disability, a parent with a physical or mental health problem or a family member who has been misusing substances.
The support offered to young carers and their families starts with an initial assessment following which agreement is reached on a range of supports including; individual work, peer support, focussed group work.
 Specific Post Holder Responsibilities
This project will focus specifically on Young Carers in post primary schools, to support educational professionals and to create more effective links between agencies and professionals across health and education and help them signpost young carers to Barnardo's for support.
The postholder will engage with schools and offer training, resources and support to become more effective in:
Empowering staff to support and identify Young Carers, then provide appropriate support and guidance.
Identifying Young Carers (with particular reference to those who are 'hidden'; ensuring that they provide the right support at the right time)
Understanding their needs as Young Carers in school and how best to help them (practical support and solutions for pupils who are managing education and a caring role)
Reducing Stigma by educating school staff about the role of Young Carers and their unique circumstances
Developing in-school policies for supporting Young Carers and assisting them to employ strategies as detailed in the available Guidance for Supporting Young Carers in school (including identifying staff members who could 'champion' Young Carers and be the "go-to" support person, developing Young Carers groups in school)
Signposting staff to Barnardo's Young Carers Project for additional support outside of school.
The postholder will also deliver pupil workshops to:
Raise awareness of the needs of young carers. This will help young people understand what life may be like for a friend or peer with caring responsibilities.
Empower Young Carers to self-identify and enable them to seek support and guidance when needed and reduce isolation.
Reduce Stigma for Young Carers through education and clarity on what it means to be a Young Carer.
Signpost Young Carers to the Barnardo's Young Carers Service for additional support outside of school.
The postholder, along with Barnardo's Children's Services Manager, will engage with key stakeholders within the Education Department to champion the need for Young Carers to be explicitly identified as a group in education policies, such as the Extended Schools Programme (DE, 2006), thereby recognising their need for additional support to reach their academic potential.
The postholder will also run social media campaigns that promote messages about professional responsibility to Young Carers and messages that help reduce the stigma of identifying as a Young Carer. The Project Worker will also ensure that key messaging and campaigns are linked into annual events such as National Carers Week and Young Carers Action Day.
Post:  Project Worker 3
Contract Type: Fixed Term (until July 2024) 
Hours: 22.2 hours pw 
Locality: Northern and Western Health Trust areas
Closing date:  27th May 2022 Midnight 
Interviews to take place: on Thursday 9th June 2022.
Contact Email: [email protected]
Please ensure you read the Additional Information Sheet attached for the service.
A waiting list will also be compiled for similar vacancies that may become available across Barnardo's NI over the next 12 months.