Online / Virtual Training/Advice Workshop
Event
Mental Health Awareness 'Don't Avoid It'

Lear Training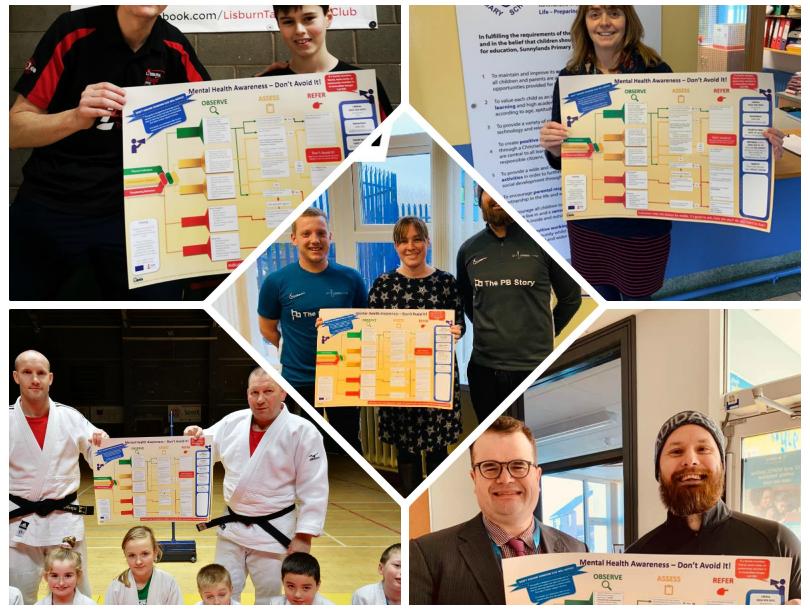 Friends, family, teachers, youth workers, teammates etc. can be the first point of contact for many people suffer mental ill-health. 'Don't Avoid It' is a bottom-up approach and about giving you the skills to observe, assess and refer.
This Mental Health Awareness Training is a step back from Mental Health First Aid.  Jason Lear and Tom Magee came together to build on their individual strengths rather than replicate or create parallel competing programs. The training component of the program is implemented through informative interactive content with an important resource in the format of an actionable roadmap in an uncomplex process toolkit poster (A2 poster). 
The poster was a major influence in the development of the curriculum to ensure participants are left with a tangible reminder and tool to 'not assume someone else will notice' and not to 'avoid it', as a minimum 'refer', in its easiest format it is about taking action.
Sector:
Advice services
Arts
Carers
Children and families
Community development
Community relations
Disability
Education/training
Environment and Built Heritage
Health and wellbeing
Housing and homelessness
Lobbying/policy
Men
Older people
Race/ethnicity
Rural development
Sport/recreation
Transport
Volunteer development
Women
Young people
Location
Lisburn Racquets Club
36 Belfast Road
Lisburn
BT27 4AS
United Kingdom
View Map