Fundraiser Outdoor Activity
Event
Kids 1K Inflatable Ninja Warrior course part of the Mudmayhem Event
Next date:
Saturday 23 May 2020 10:00am

Forest Fitness NI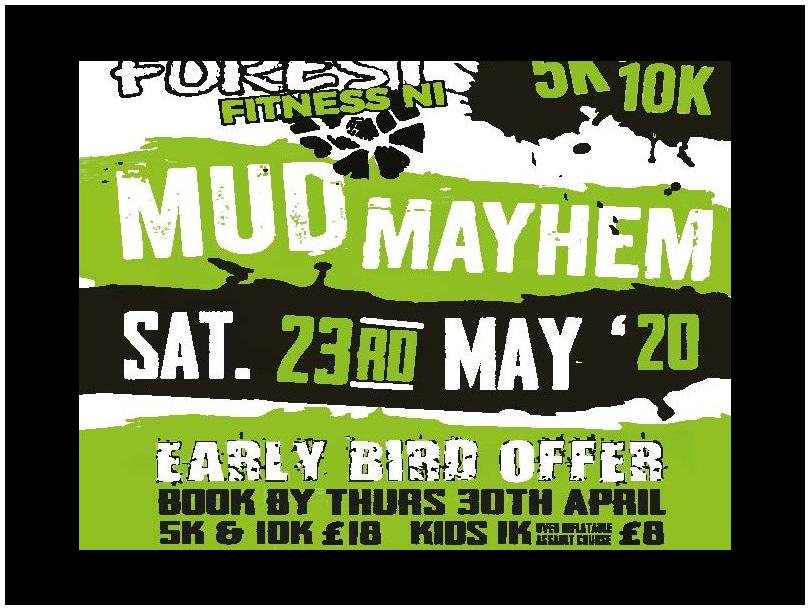 Go Nuts @Forest fitness Kids and Adults 1K Mudmayhem Event with an array of obstacles including inflatables, great fun and all the Muck you can handle. Must be 5 years plus, information is on the Forest Fitness facebook page and
www.forestfitnessni.com
website. Emergency Fire and Safety in partnership with Forest Fitness NI to deliver this event. And providing safety and insurance cover.
Inflatable Ninja warrior course for Kids and Adults alike. Family packages available.
Sector:
Children and families
Health and wellbeing
Men
Sport/recreation
Volunteer development
Women
Young people
Location
Marshaltown Road
carrickfergus
bt379de
United Kingdom
View Map
Contact Details
07799533248
https://www.facebook.com/forestfitnessni/
More Information
Ninja Warrior Pay and play for children and families. 10am to 12pm.