Online / Virtual Seminar
Event
Growing Your Care Home Connections

Linking Generations Northern Ireland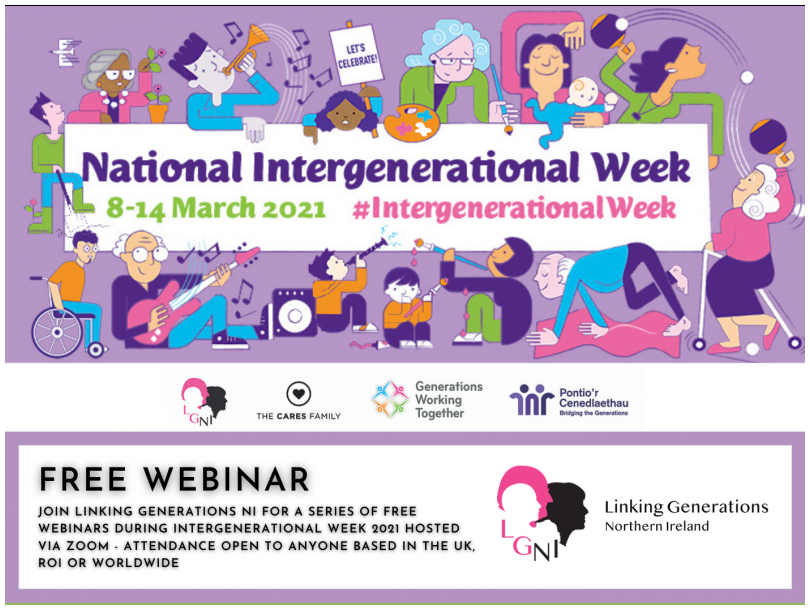 A free webinar, part of a series hosted by Linking Generations Northern Ireland in celebration of National #IntergenerationalWeek 2021 (8-14 March)
Join Linking Generations NI for a series of free webinars during National #IntergenerationalWeek 2021, hosted via Zoom.
Growing Your Care Home Connections
This webinar will highight some successful examples of Intergenerational connections with care homes. Join Linking Generations NI, Royal Voluntary Service & Food For Life Get Togethers NI to explore how you can grow your care home connections.
To book your free place visit
www.linkinggenerationsni.com/niw2021
Attendance at this event is open to anyone based in UK, ROI or worldwide.
Sector:
Carers
Children and families
Community development
Community relations
Health and wellbeing
Older people
Young people
Location
This is an online event
Newtownards
BT23 7DX
United Kingdom
View Map
More Information