Conference
Event
An Evening with Belfast Samaritans
Belfast Samaritans
This is a free event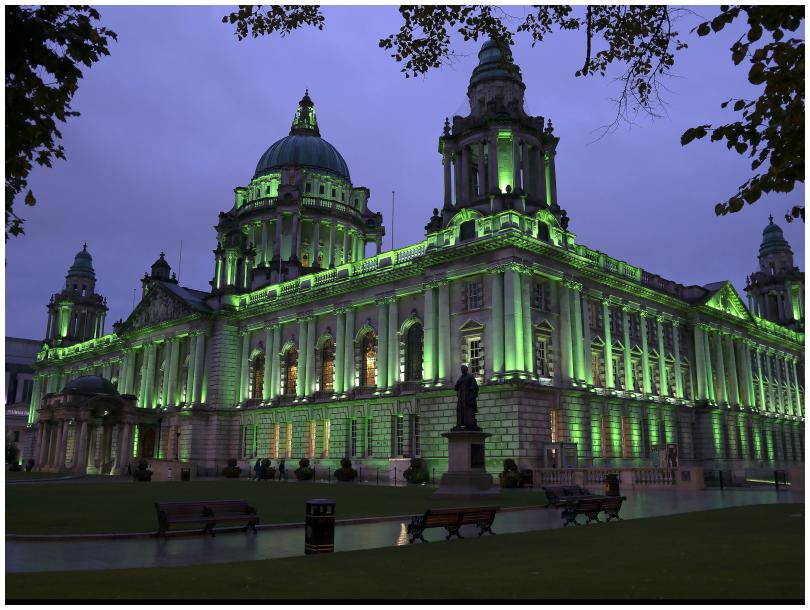 By kind permission of the High Sheriff of Belfast, Councillor Carole Howard you are invited to an evening in the Great Hall in Belfast City Hall. Join Mark Carruthers as he finds out about the work and volunteers of Belfast Samaritans
This event will provide information and insight into the work of Samaritans in Belfast. Samaritans' vision is that fewer people die by suicide. We work to achieve this vision by making it our mission to alleviate emotional distress and reduce the incidence of suicide feelings and suicidal behaviour. 
Beginning with the best known aspect of our work we'll look at how we provide emotional support to people in distress and despair and who may be at risk of suicide. Our volunteers do this by providing our support around the clock, every day of the year to people struggling to cope. Our aim is to make our support as accessible as possible by being available by telephone (Freecall 116123), email via [email protected], SMS text on 07725 909090 and face to face in our branch in Wellesley Avenue.
We'll be looking at just how our five values define and shape our work - Listening, Confidentiality, empowering people to make their own decisions, being non-judgemental and the fundamental importance of human contact.
We'll go on to look at all aspects of our work ranging from our work in reaching out to schools, community groups and public settings through to our work with populations at higher risk of suicide such as how we operate our innovative Listener scheme in Prisons. We'll also present a short dramatic presentation that brings home the impact of suicidal feelings on individuals, families and others as well as the difference that can be made when a person in distress simply feels that they are being listened to.
Belfast Samaritans is the oldest branch of Samaritans in Ireland, being established in King Street in 1961 and providing support around the clock ever since.
Location
Belfast City Hall, Donegall Square
BELFAST
BT1 5GS
United Kingdom
View Map
Contact Details
For more information or to register interest please get in touch with our administration office at the number or address below.
More Information
Over 200 volunteers drawn from across the community of Greater Belfast and from all walks of life come together to support the people of our community whenever they need us.
Since 1961, Samaritans has served the people of Greater Belfast and beyond. We're open every day of the year and we are available around the clock by phone, email and text. Our door opens 9am-10pm every day of the year.