Launch Training/Advice Workshop
Event
'Don't Avoid It!' Mental Health Awareness

Lear Training
This is a free event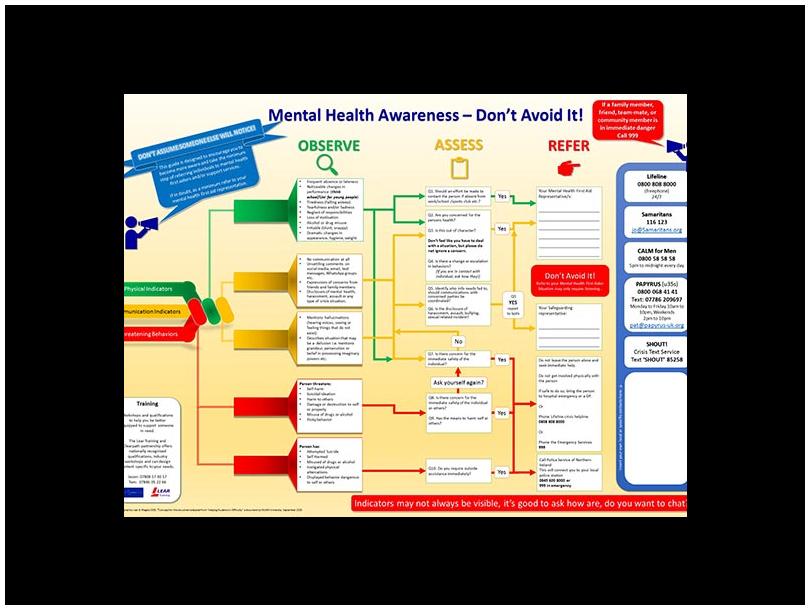 'Don't Avoid It!' training is designed to create a critical mass of informed and empowered people who can generate action and become the gate openers to pathways of better mental health in work and the community. We have 10 free places left for this invitational event at the Balmoral Hotel, Belfast. Please contact us to reserve a place.
Myself and Tom Magee are launching the 'Don't Avoid It!' Mental Health Workshop on February 5th.
'Don't Avoid It!' Mental Health Awareness workshop.
The workshop is ideal for employers, teaching staff, students, public service workers, parents, guardians, sports coaches, athletes and youth workers. The workshop provides you with awareness to identify potential illnesses or crisis and instils a sense of responsibility to enable you to refer your concerns to the appropriate support. This workshop is supplemented with our 'Don't Avoid It!' referral poster.
It is a step back from the Mental Health First Aid programme and features a poster with a flow of actions. The poster will be provided to attendees of the workshop.
What is it?
A step back from Mental Health First Aid (MHFA)
MHFA does not appeal to everyone and we should not be pressuring people to take on this role.
Having said that, friends, family, teachers, youth workers, teammates etc. can be the first point of contact for many people suffering mental ill-health.
'Don't Avoid It' is a bottom-up approach and about giving you the skills to observe, assess and refer i.e. taking responsibility and signposting those who need support to the appropriate person and/or service.
What Will I Learn?
By the end of this workshop you will be able to identify:
Stigma in relation to Mental Health

Preventative Strategies

Potential risk indicators and;

10 Basic Questions to ask yourself

How and who to refer concerns
Sector:
Advice services
Arts
Carers
Children and families
Community development
Community relations
Disability
Education/training
Environment and Built Heritage
Health and wellbeing
Housing and homelessness
Lobbying/policy
Men
Older people
Race/ethnicity
Rural development
Sport/recreation
Transport
Volunteer development
Women
Young people
Location
Balmoral Hotel
Blacks Road, Dunmurry
Belfast
BT10 0NF
United Kingdom
View Map
More Information
We would like to thank the Balmoral Hotel for their support in launching this workshop, particularly Sarah (Events & Sales Coordinator).