Fundraiser Outdoor Activity
Event
Darkness to Dawn Cavehill Climb

East Belfast Mission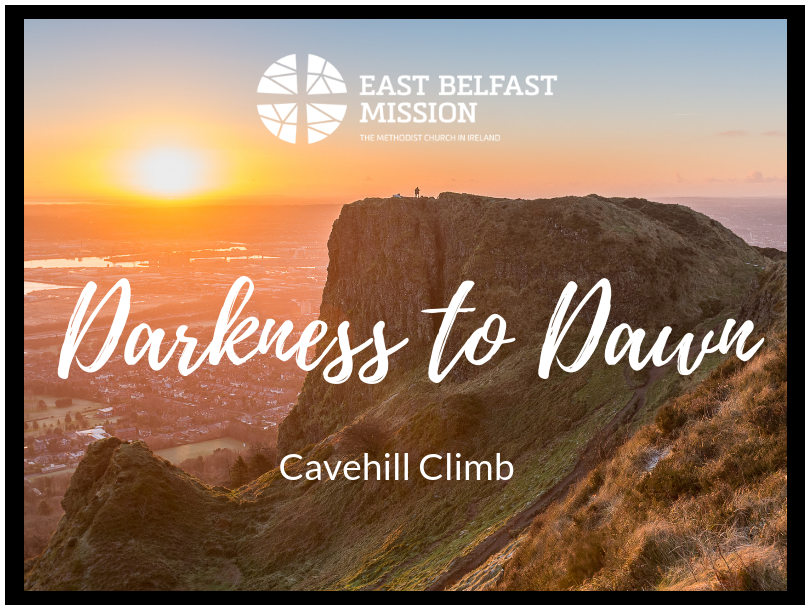 Help us to change lives in east Belfast by taking part in our poignant darkness to dawn Cavehill walk to raise funds for our vital services.
Sign up fee- £30
Suggested fundraising- £150
The climb will be instructed by mountain leaders the entire walk, safety briefing will be given and head torches provided. The length of time this walk takes is dependent on the group, however should take no longer than 2.5hrs.
By taking part in our poignant 'Darkness to Dawn' Cavehill Climb you will be enabling us to be there for people in our community during the darkest points of their lives; whether that is caused by homelessness, addictions, through unemployment and financial issues or through broken relationships, no matter what the cause, our doors are always open to those who need our help to walk them out of the darkness and into the light.
For more information or to sign up now call 028 9045 8560 or email [email protected]
Sector:
Community development
Community relations
Housing and homelessness
Men
Older people
Women
Young people
Location
Belfast Castle, Antrim Road
Belfast
BT15 5GR
United Kingdom
View Map
More Information