Online / Virtual Workshop
Event
Biomechanics Workshop
Next date:
Monday 05 June 2023 5:30pm

Platinum Training Institute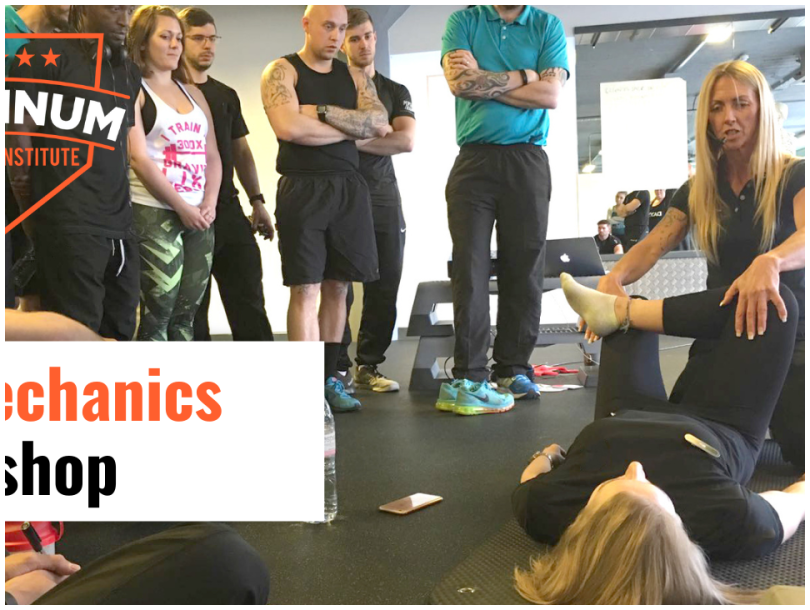 LIVE Online Workshop - Learn how to: •Assess where limitations are coming from with a simple evidence-based screening program •Learn the relevant techniques that improve movement & function of the pelvis, spine & shoulder
Would you like to gain a deeper level of understanding of the body & human movement?
Do you have clients who struggle with a range of movement in their squat?
Wish you knew why their shoulders just won't allow them to press overhead?
Do you have clients afraid to do certain exercises because of their physical limitations or even pain?
Would you like to see their movement improve before your very eyes?
Maybe YOU want to improve your own ability to move?
Learn how to:
•Assess where limitations are coming from with a simple evidence-based screening program
•Learn the relevant techniques that improve movement & function of the pelvis, spine & shoulder
Sector:
Education/training
Sport/recreation
Location
Level 4, Queen's University Belfast, Physical Education Centre
Botanic Park
Belfast
BT9 5EX
United Kingdom
View Map
Contact Details
email: [email protected]
website: www.platinumtraininginstitute.com 
phone: 028 9543 4321